Hi everyone!! I have lots in store for you tonight!! I'm not even sure where to begin!! So let's break it down, shall we? Here's a "quick summary guide" so you don't get overwhelmed with the plethera of information I'm about to lay on you. hahaha.
A TaylorMade Tutorial
3 new TaylorMade Templates (4 if you include the freebie in The Artisan Notebook!)

A TaylorMade Feature in The Artisan Notebook

This week's Digi Dare

A contest, complete with prizes

Maintenance Stuff
a taylormade tutorial...
Do you like the look and feel of "sketched" photos?? Well join me as I take you step by visual step of the process!!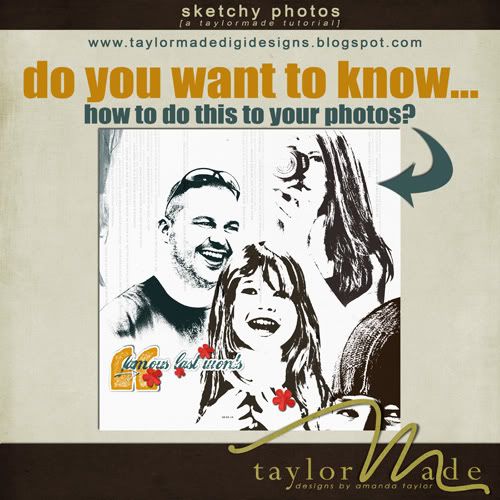 taylormade templates...
I have 3 new templates for you this week! Save 20% now thru sunday!!!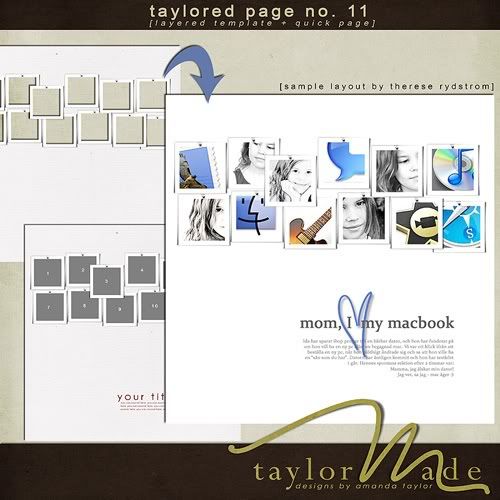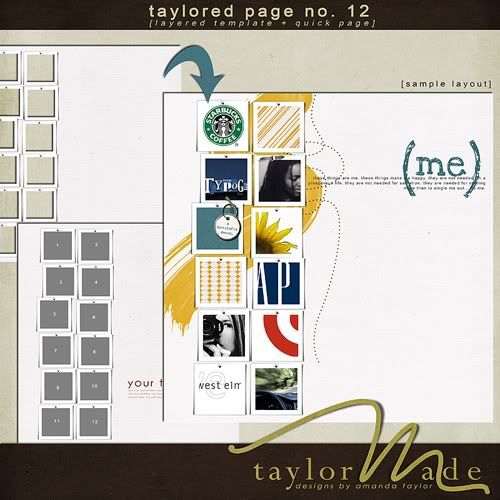 I LOVE when it's my turn to host the dare!!!! This week's dare is a little more "light-hearted" than most of my dares. (and the end result of my layout is what inspired this week's tutorial!!) It's based on what I call "Famous Last Words". This includes your favorite quotes from movies, friends, and yes... even quotes from your parents growing up that have stuck with you over the years. Here's the page I created for the dare... I hope you'll join us!!!
famous last words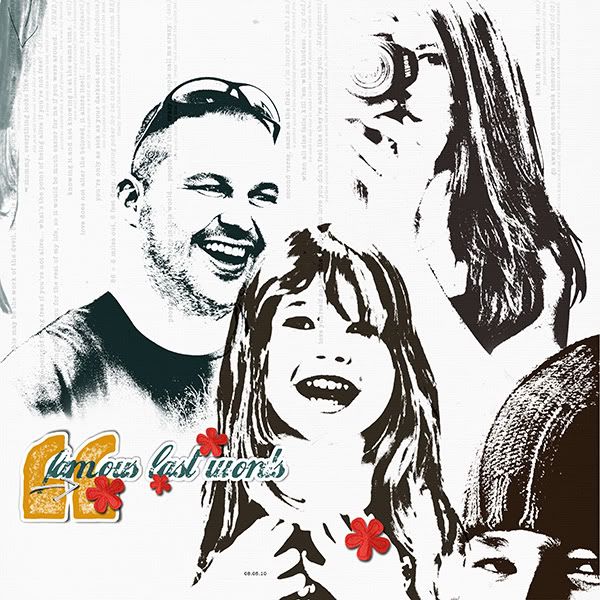 ...
take me to this week's dare
...
featured in the artisan notebook...
Be sure to join the Guild and subscribe so you can get your copy! There's a full TaylorMade article, a free template ready for download, and on Tuesday, August 24 at 7pm (CST) I'll be hosting a chat! There will be a Q&A, trivia questions, and a TON of prizes up for grabs. So mark your calendars and meet me there!!! (more details coming soon!)
Now it's time for the good stuff! Want a chance to win a taylormade shopping spree?? All you have to do is leave a comment ON THIS BLOG POST and you could win up to

$25

to my shop!!! It really is that simple.
One comment enters you into a random drawing to win $10, $15, or $25 to my shop! For even more chances to win, come back and leave a 2nd (or 3rd or 4th) comment with a link to where you have told someone about it via twitter... facebook... your blog... all of the above! You could tweet about the tutorial, the new templates, the feature + upcoming chat with The Artisan Notebook, or this contest. Leave as many comments as you wish... play to WIN!
(*some collaboration projects not valid with coupon)
maintenance stuff...
I'm sure most of you have noticed that I've had some serious issues with my blog lately. The domain expired while I wasn't looking!! As a temporary solution, I have changed the web address back to the original "blogspot" address. ( http://www.taylormadedigidesigns.blogspot.com/ ) There are a few "glitches" this seemed to have created, but I assure you I am working diligently to get them all resolved. Thank you so much for your patience!