It's time for a taylormade CT CALL! I'm specifically looking for 6-8 new artists who scrap on a regular basis to make my team complete!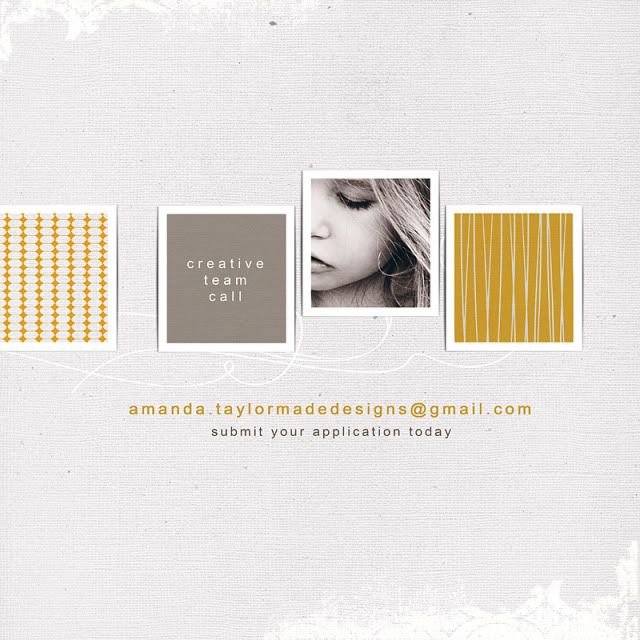 My creative team requirements are as follows:
*create a minimum of one layout per kit you download prior to release date (I usually give the team 3 to 5 days to work with product)
*upload your layout to three galleries (Oscraps being the only mandatory one)
*You will not be required to work with every product I release, just the ones that inspire you to scrap!
If this sounds like something you'd be interested in, please submit the following:
1.your name
2.a link to your most complete online gallery
3.a list of your current CT commitments (if any)
4.a short bio about yourself
Submit inquiries to
amanda.taylormadedesigns@gmail.com
with "CT Call" as the subject by
Monday, September 27th, 2010
. I will respond to all submissions to confirm receipt of your email. CT selections will be announced here after September 30th.
Looking forward to hearing from you!
-amanda